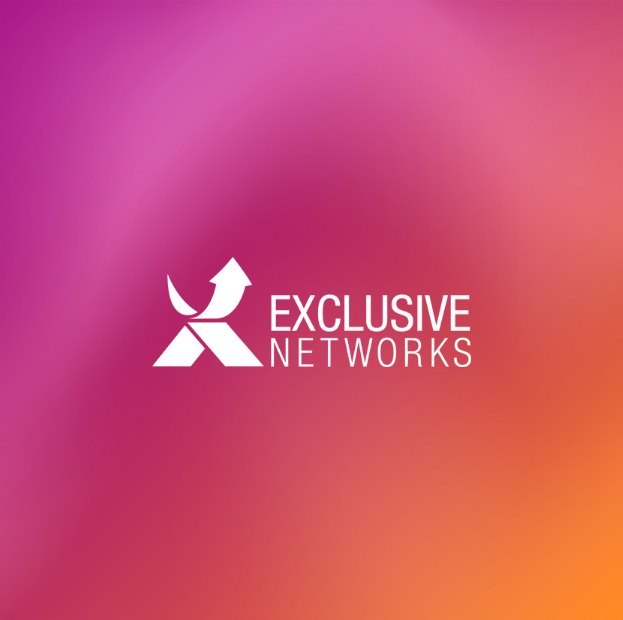 EXCLUSIVE NETWORKS
MISE A DISPOSITION DU DOCUMENT D'ENREGISTREMENT UNIVERSEL 2021
ASSEMBLEE GENERALE ANNUELLE DES ACTIONNAIRES DU 21 JUIN 2022
BOULOGNE-BILLANCOURT – 27 avril 2022 – Exclusive Networks (Euronext Paris : EXN) annonce avoir déposé ce jour son document d'enregistrement universel 2021 contenant le rapport financier annuel auprès de l'Autorité des marchés financiers (AMF), enregistré sous le numéro R.22-012.
Le document d'enregistrement universel 2021 comprend :
le rapport financier annuel, constitué des comptes consolidés, des comptes annuels, du rapport de gestion et des rapports des commissaires aux comptes y afférents ;
le rapport du Conseil d'administration sur le gouvernement d'entreprise ;
la déclaration de performance extra financière ;
les informations relatives aux honoraires des commissaires aux comptes ;
les informations requises au titre du descriptif du programme de rachat d'actions.
Le document d'enregistrement universel 2021 est tenu gratuitement à la disposition du public dans les conditions prévues par la réglementation en vigueur et peut être consulté ou téléchargé sur le site internet d'Exclusive Networks : www.exclusive-networks-ir.com.
Le document d'enregistrement universel est également disponible sur le site de l'AMF (version anglaise uniquement).
ASSEMBLEE GENERALE ANNUELLE DES ACTIONNAIRES D'EXCLUSIVE NETWORKS
L'Assemblée Générale Annuelle d'Exclusive Networks se tiendra le 21 juin 2022 à 15 heures au siège social de la Société.  Les modalités pratiques de participation à l'Assemblée générale, ainsi que l'ordre du jour et les résolutions seront communiqués dès que possible ; les actionnaires sont invités à consulter régulièrement la rubrique dédiée à l'Assemblée Générale sur le site de la Société. www.exclusive-networks-ir.com.
CONTACTS EXCLUSIVE NETWORKS
Investisseurs & Analystes
Hacene BOUMENDJEL
Responsable des Relations Investisseurs
Médias
Hadas HUGHES
VP, Global Marketing & Communication
About Exclusive Networks 
Exclusive Networks is a leading global specialist in innovative cybersecurity technologies, providing services to accelerate the sale of cybersecurity disruptive and digital infrastructure technologies on a global scale. Exclusive Networks helps cybersecurity vendors scale their businesses globally, and offering channel partners (such as value-added resellers, system integrators, telcos and managed service providers) expertise, disruptive technologies and services to fit the needs of their corporate customers. Exclusive Networks also works with several vendors offering solutions in specific sub-segments beyond cyber.
Exclusive Networks excels by combining global scale with local execution. With offices in 43 countries and the ability to service customers across five continents, Exclusive Networks, headquartered in France, offers a "global scale, local sale" model. This model enhances performance in local operations by providing both global and local support. This approach has enabled Exclusive Networks to (i) develop one of the world's broadest portfolios of cybersecurity solutions from over 260 leading vendors and (ii) develop a worldwide customer base, consisting of over 21,000 VARs, SIs, Telcos and MSPs, indirectly serving more than 110,000 end-customers. Over the period from 2018 to 2021, Exclusive Networks engaged in business in more than 170 countries.
Exclusive Networks' approach enables vendors to adopt a simple and agile go-to-market model in relation to their cybersecurity and digital infrastructure solutions, while benefiting from Exclusive Networks' local expertise and market knowledge in each jurisdiction where it operates. Exclusive Networks' scale is equally important to its customers as their own end-users may be located in multiple regions of the world. In addition, Exclusive Networks helps its customers through its expertise in vendor selection as cybersecurity and digital infrastructure solutions become ever more complicated and keep evolving in the face of increasing cybersecurity threats.
DISCLAIMER
This press release may contain forward-looking statements. Such statements may include projections, estimates, assumptions, statements regarding plans, objectives, intentions and/or expectations with respect to future financial results, events, operations and services and product development, as well as statements, regarding future performance or events. Forward-looking statements are generally identified by the words "expects", "anticipates", "believes", "intends", "estimates", "plans", "projects", "may", "would" "should" or the negatives of these terms and similar expressions. Although Exclusive Network's management currently believes that the expectations reflected in such forward-looking statements are reasonable, investors are cautioned that forward-looking statements are subject to various risks and uncertainties (including, without limitation, risks identified in Exclusive Networks' Registration Document available on Exclusive Networks' website), because they relate to future events and depend on future circumstances that may or may not occur and may be different from those anticipated, many of which are difficult to predict and generally beyond the control of Exclusive Networks. Actual results and developments may differ materially from those expressed in, implied by or projected by forward-looking statements. Forward-looking statements are not intended to and do not give any assurances or comfort as to future events or results. Other than as required by applicable law, Exclusive Networks does not undertake any obligation to update or revise any forward-looking statement.
This press release does not contain or constitute an offer of securities for sale or an invitation or inducement to invest in securities in France, the United States or any other jurisdiction.